Total number of certification at Octopus Diving Center
SSI
In the SSI Basic Diver program, you will learn the skills and knowledge you need to try diving up to 12 meters deep with an SSI Professional. It is a great way to explore the underwater world more fully as you try diving.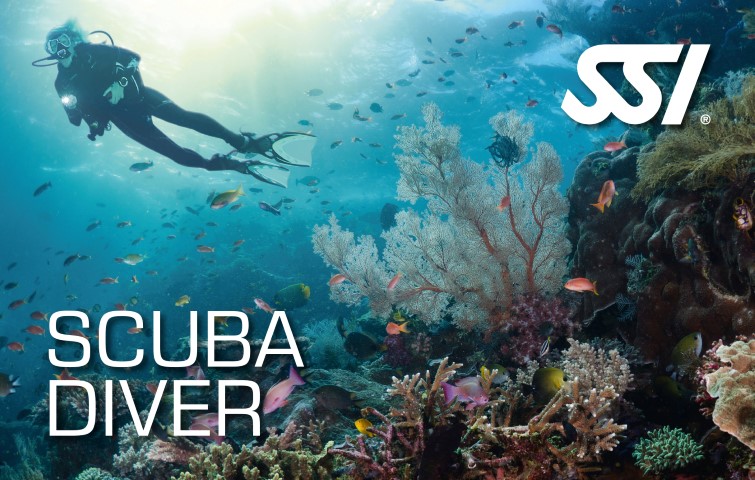 SSI
The SSI Scuba Diver Program is for students who do not have the time to complete the Open Water Diver program, and provides you with the training and experience required to dive in open water environments under the supervision of a dive professional.
Embark on one of the greatest adventures of your life.
SSI
This globally recognized certification program is the best way to begin your lifelong adventures as a certified scuba diver.
Personalized training is combined with in-water practice sessions to ensure you have the skills and experience required to become truly comfortable underwater.
Digital Learning & Academics
SSI has mastered the use of digital technology to make your learning experience easy. You can start by studying the academics anytime, anywhere at your own convenience and your selected Training Center will schedule your review and in-water training sessions.
In-Water Training
During the pool/confined water training, your SSI Instructor will teach you all the necessary skills in a controlled environment until you are comfortable and ready to go to the open water. During the open water training dives, you will apply your knowledge and repeat the skills in a real-world environment under the supervision of your Instructor.
Certification
Once you have completed all required training sessions, final exam and open water training dives, your SSI Training Center will issue your digital certification card which will show up instantly on your MySSI App. We congratulate you on your accomplishment and welcome you to SSI's global diving community.

The next recognition rating on the path to becoming a
Master Diver
SSI
Continue your dive education, learn new dive skills and become an advanced diver with SSI advanced training programs.
Continue your adventures and get the skills and experience you need to dive the world's best dive sites, with SSI advanced training programs. Whatever your passion is, we have an SSI Specialty for your needs, because you can choose from over 20 individual programs.
SSI
The SSI Master Diver will be your recognition level certification for continuing your underwater adventures. With at least 50 logged dives, certified as a Stress and Rescue Diver plus four additional specialities, this will be your ticket to be at the top.
Recognize and correct stressful and emergency situations.
SSI
The SSI Diver Stress and Rescue specialty program teaches you the skills you need to protect yourself and other divers.
SSI
Learn how to manage emergencies and act as a first responder with the SSI emergency first response course. Start your SSI React Right Specialty now!

Become a speciality diver with SSI
Begin a new, exciting career in scuba diving
Gain the skills and experience required to safely lead groups of certified divers.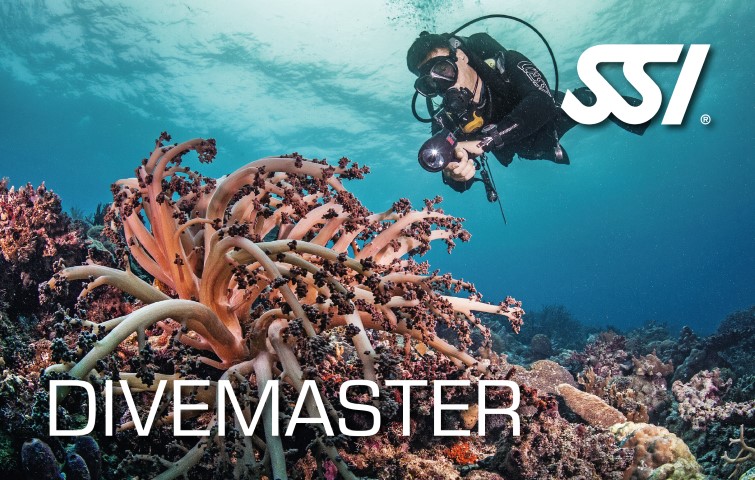 SSI
Gain the skills and experience required to safely lead groups of certified divers.
The Dive Guide program is the first step on an exciting journey. Learn to safely lead certified divers in various environments and conditions. By giving dive briefings, doing site evaluations, and leading dives, you will become a confident Dive Guide in no time. Begin your diving career working as a Professional Dive Guide or continue the qualifications for Divemaster.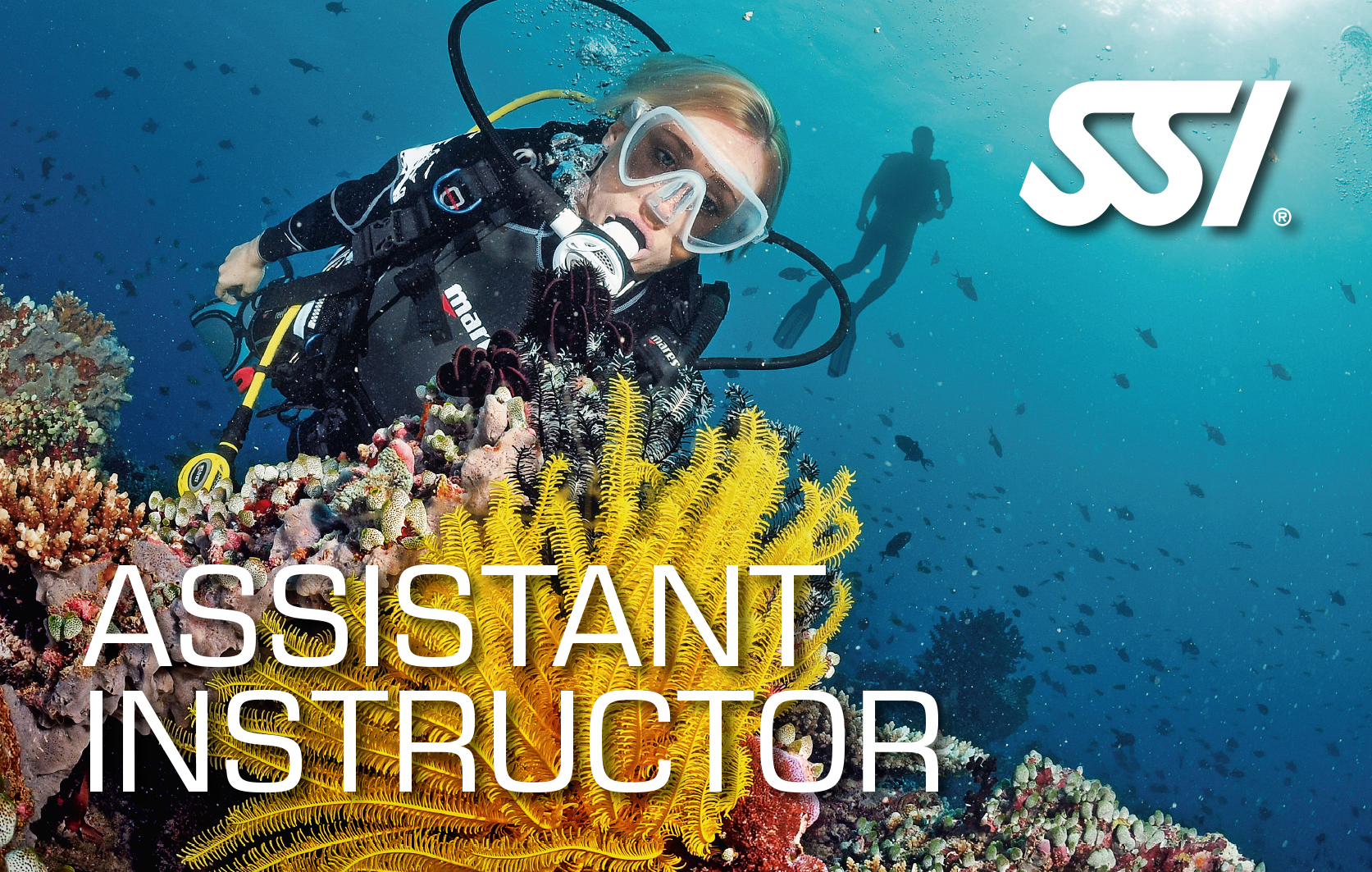 SSI
This program provides the skills, concepts, and teaching experience required to become a successful SSI Instructor.
SSI
Continue your diving education as an instructor by enrolling in a Specialty Instructor Seminar for each of the diving specialties you would like to teach.
SSI
This globally recognized certification program is the best way to begin your lifelong adventures as a certified scuba diver.
Become a Scuba Instructor and Live Your Passion
This 10 day training program entitles you to teach various key SSI programs independently like Scuba Diver, Open Water Diver, Enriched Air Nitrox, Diver Stress & Rescue and Dive Guide.
Diver Master - Instructor
Come and join us for the diving lifestyle and unlimited dives. We are here to assist you in making your dream life come true.
At Octopus Diving our goal is to build up your confidence to be the best dive professional on the market. Wether you want to become a Dive Guide, Assistant Instructor, Scuba Diving Instructor or Assistant Instructor Trainer, our objective is to teach you the knowledge and the skills required to be a top dive professional, in the practical and theorical part. You will learn the foundation of the dive industry, business of diving and learn the SSI philosophy. Our internship lessons can be taught either in English or French. 
As an intern you will have the opportunity to work and learn closely with our experienced instructors under the mentorship and supervision of Ludo, our Instructor Trainer. 
The recommended professional internship will be between 4 to 6 weeks and can be extended to 12 weeks maximum, depending if you want to go from Divemaster to Assistant Instructor or Instructor directly. It is recommended as a pro to learn the "extended range nitrox" speciality or "decompression diving" specialty where you will learn the fundamental of decompression dives. 
We have a full range of specialities for professionals to increase your knowledge if you want to learn the magic of blending nitrox or if you want to learn diving specialities. We also provide crossovers if you are from another diving organization. 
Extend your range of emotions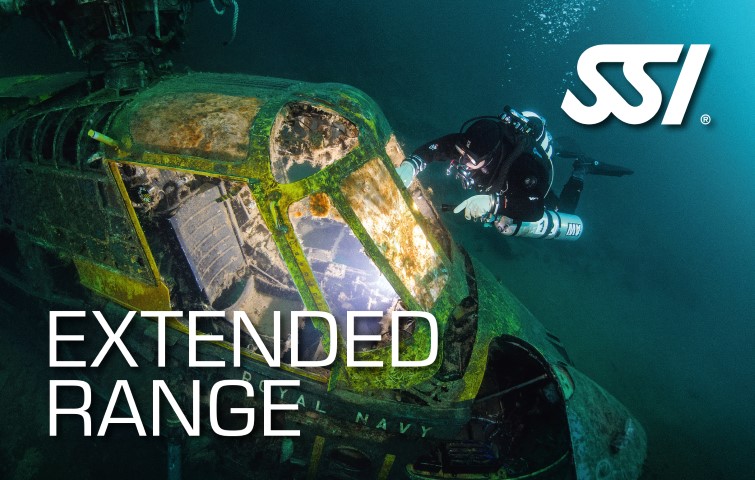 SSI
SSI's Extended Range programs provide avid divers with the training they need to experience the excitement of tec diving. Explore caves, enjoy extended bottom times, and experience the thrill of diving deep reefs and wrecks.
SSI
Correctly mixing gasses is essential to being able to breathe safely underwater. The SSI Gas Blender program teaches you the skills and concepts required to safely blend nitrox and helium-based trimix gases.